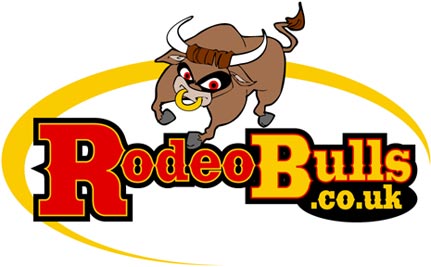 Rodeo Bull Hire and Wild West Games
If you're looking to hire a Rodeo Ride for your event then you've come to the right place! Choose from the Rodeo Bull, Bucking Sheep, Rodeo Unicorn, Rodeo Rugby Ball, Rodeo Football, or for Christmas events the Rodeo Reindeer.

If you take a few minutes to browse through our website you will find much of the information you'll initially need regarding our Rodeo Bull hire and hopefully a few ideas to make your event a total success. To obtain a competitive quote for the hire of a Rodeo Bull, any of the other Rodeo Rides, or the Wild West theme games, or if you have any queries concerning hire, then please don't hesitate to call or contact us and we will be pleased to assist you.